Temporarily Closed due to flooding
Public Hours:
Monday: 9am-12pm
Wednesday: 6pm-10pm *ticket sales close at 7:45pm
Saturday: 9am-12pm
Fees:
Member: $5 per ticket or 10 ticket card for $40, Non-Member: $8.00 per ticket or 10 ticket card for $70. One ticket required per round of trap (25 targets), a round of Doubles is now 25 pairs (50 targets) and requires 2 tickets.
** SOCIAL DISTANCING PROTOCOL**
~Keep Guns/Ammo/Shooting bags in vehicle while waiting for squad to be called up to shoot.
~Shooting vest or Shell pouch required – no stands will be available to hold box of shells while on the line.
~Shell catcher (or rubber band) required on all Semi-Autos – we will not be picking up spent shells
~Shooters are not to touch the mic stands, if there is a malfunction the operator will come out to address, if the stand is in your way…adjust your stance to one side or the other.
~Handicap Rounds: All shooters in squad will shoot the same yardage, the operator will set up the mics for the squad.
~Bring your own chairs if desired, the picnic tables have been removed.
Events:
25 Straight Club:
MSI Member, Robert Alberti, shot his first 25 straight on 3/23/19 – in following tradition all the shooters out for the day shot his hat!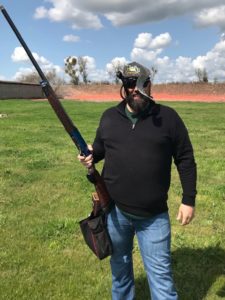 Blake Tobler joined the club on 3/27/19, while shooting a borrowed gun…Way to go!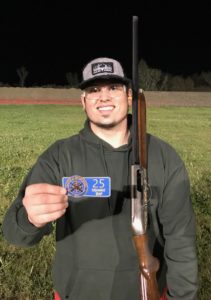 Beth Sanders from the monday shooters crew – 4/8/19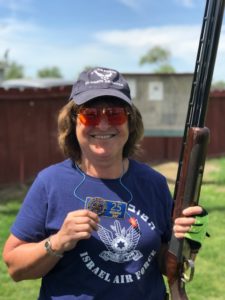 Matt Rock 4/13/19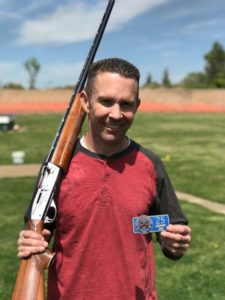 Ryan Reardon 4/17/19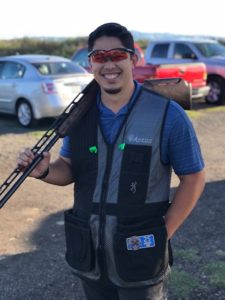 Ray Navarro, 4/29/19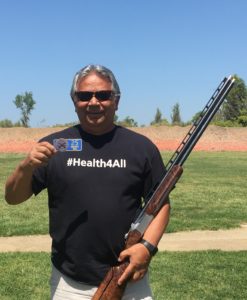 Tanya Williams, 5/27/19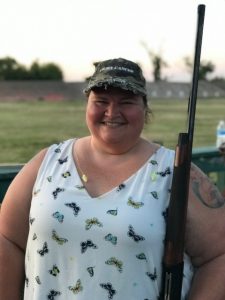 Jim McLarty, 6/3/19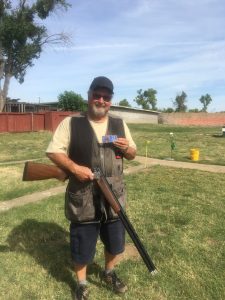 Christian Kwon, 8/3/19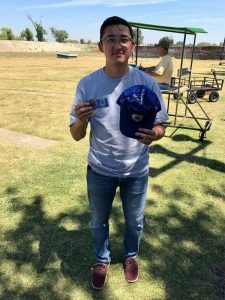 Kevin Kirkpatrick, 8/3/19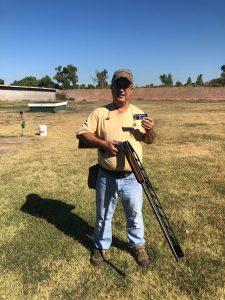 Darian Burk, 09/25/19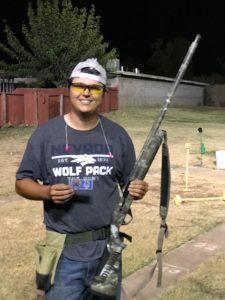 Who will be the next to join the club?